We are only as good as the people we have and we have the best people.
Hot Desk is unique in it's approach to providing ICT services. We not only take care of all of your ICT needs but we can also place experts hand picked from around the globe to make sure your systems are up and running quickly – and with the right expertise.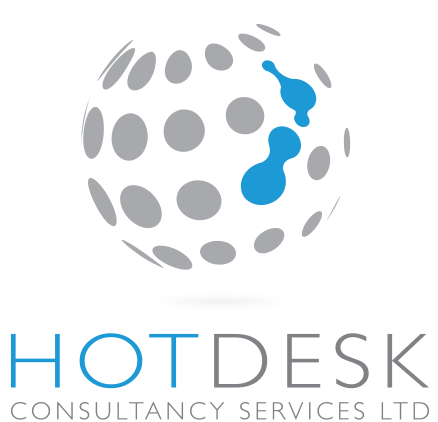 Scoping with a difference
Hot Desk experts listen to what you want and deliver project outcomes that best fit your technology needs. Listening is key. We are very good at that.
Sourcing with a difference
Sometimes, the technology is so specialised that the pool of expert staff to run these complex solutions are best sourced elsewhere. We have over 30 international partners, who can put forward their very best candidates suited to the technology.
Consulting
Hot Desk's consulting services helps to achieve business outcomes by transforming processes and technology infrastructure.
Business Process
Hot Desk helps our client step-change without massive organisation change process by simplifying, digitising or changing the business process.
Integration
Hot Desk's integration services are designed to enable our client to attain business maturity for integration between enterprise applications, partners and people.
ICT Security
Security is a key part of all of our client's daily business. Hot Desk provides Enterprise vulnerability management and conducts stand based risk assessments.
Business Intelligence
Hot Desk provides consulting and development services to help our clients define evidence based strategy. We deliver and manage data warehousing, business analytics and reporting applications that provide direct business benefits.
Software Development
There are times software that suits a customer's specific needs simply is not available on the market or the software available is not sufficient or flexible enough. Hot Desk builds custom-build software to the client's specification.
Network Management
We offer Network Management services into people, process and technology. These are key pillars of our service offerings and very well matured. We ensure seamless transition, implementation and management by adopting ITIL process framework.
Recruitment
By choosing to work with Hot Desk, you are choosing to work with hand picked ICT professionals from 16 countries throughout the world. This means world-class solutions with world-class people to ensure your business goals and requirements are met hassle free.
Join Our Team
Do you have what it takes to fulfil our client's needs? If so, join our team and experience a better way of working.
Join our team
Auckland Office
(64 9) 600 1016
L31, Vero Centre,
48 Shortland Street,
Auckland 1010, NZ
Wellington Office
(64 4) 260 0048
L5, 166 Featherston Street
Wellington 6011, NZ
Christchurch Office
Harvard Hub,
Wigram Business Park,
1 Stark Drive,
Wigram 8042
Work for Hot Desk
Think that you have what it take to be a world-class top candidate? If so contact our recruitment team. info@hotdesk.co.nz
Looking for World-Class talent?
Would you like to know more about our super-duper candidates? Get in touch and we will send over one of our super-duper account managers. info@hotdesk.co.nz